Figuring Out Your Options Can Seem
Like Trying to Drink From A Firehose
"Look, I don't care about ________; I just want to know how to ________ ."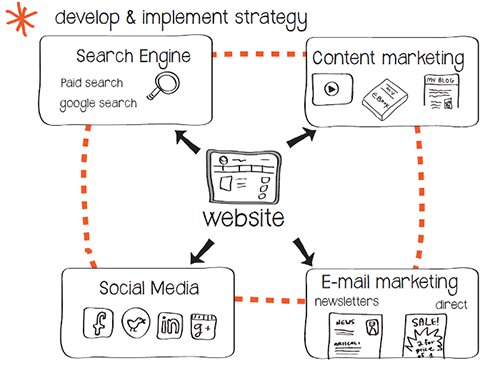 What to Do & How to Do It
We'll help you find ways to balance the Time, Money, and Effort it takes to become more successful online.
If you can't find an answer on this page or in documentation, please Contact Us for advice and recommendations. Or better yet, just get started with free profile account and take it from there! 
We help people figure out how to do things themselves; we provide contract services for tasks and projects; and encourage 3rd-party agencies and freelancers to help their customers using our shared resources.
Focus on what you're good at, we'll handle the rest.
This page attempts to explain the who, what, and why of how you can use B2 Index and the primary 'content areas' to build Brand SEO & E-A-T (expertise, authority and trust); as well as, manage lead generation and the sales-cycle.
Please scroll down or follow links.
It All Starts With Your Free Member Profile
Do-it-Yourself DIY   

Done-For-You DFY   

Do-It-For-Others DFO 
How to Use B2 Index Web Publishing Network
Summary
Start by signing up for Free Membership and complete your valuable Member Profile. This helps establish E-A-T and is required to access both free and premium features. 
We highly recommend taking advantage of Business Directory Listings, available as a paid upgrade. Much more than an 'online business card', dynamic feeds from your blogs and social media keep listings fresh and interesting to both people and search engines.
Another useful paid option is to sign up for Authorship Articles where you can post relevant useful content and syndicate it to your social/blog accounts. Keep in mind these articles are about establishing Content Creators as experts and authorities in order to build trust. It's not an anonymous PBN. Posts are associated with member profile activity streams (which Google crawls and indexes). 
Both the Events Calendar - including virtual and in-person events - and Job Board - for both employers and candidates - are offered free to use for all members. Events and Job listings are attractive to people and search engines and well worth the effort to post your listings. Job Board also includes Company Info to further establish trust factors. 
B2 Index offers managed Website Hosting. These are subsites on the network which can simply use the main site domain URL (https://b2index.com/yoursubsite/) or we can do 'domain mapping' using your registered domain (https://yoursite.com).
In addition to built-in SEO relevance and co-citation feeds, hosted sites include an unmatched selection of premium themes and plugins available offering incredible value. Perfect for websites, blogs, ecommerce shops, or landing-page funnels. B2 Index site hosting is a compelling value.
Display Advertising is available if you'd like to further target our audience.
Referral rewards are another good reason to share info about the network on your social media, forum, and blog accounts. 
Multiple resources are available including Documentation, Support Tickets, Outsource Directory, or simply Contact us.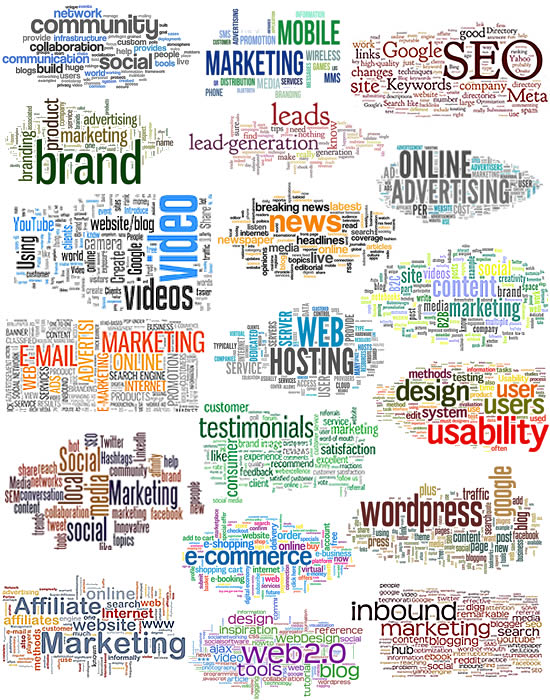 B2 Index/Spicypress Business Development platforms feature tools, strategies, and services to influence & control the Sales Cycle and improve E-A-T Scores (Expertise, Authority, Trust). Lead generation, social media marketing, CRO conversion rate optimization, and SEO are built-in.

"Set and forget", or make it part of the daily grind. Affordable, versatile and flexible - use a few tools, or fully manage marketing tasks, online sales, and CRM Customer Relationship Management.
Automate, syndicate, and outsource. Extend your reach and get more from your existing content.
Community network relevancy leverages the value of co-citations and co-occurrence data relationships.
Flexible philosophy, shared resources, and generous GPL licensing keeps costs to a minimum. 
3rd-party contractors are invited to participate. Referral rewards make it a cooperative effort.
B2 Index is a digital marketing toolbox with a wide variety of options. It emphasizes connecting Brand/Content Creator identity with quality useful content. Additional options help manage leads and sales.
Primarily focused on content marketing it's used to create and syndicate content, as well as, display content feeds from other sources (your social media, website, & blogs). Network activity is associated with member profiles. Upgrade options allow for supercharging your digital marketing efforts.
The platform supplies dozens of premium tools and shared resources to do this effectively and affordably.
Google-friendly strategies for automation and SEO best practices are used to help build E-A-T (expertise, authority, trust).
Many valuable features are free to use. Premium upgrades offer unmatched value by using shared resources.
Flexible philosophy makes everything easier and more affordable to manage.

Cooperative Digital Marketing Platform
B2 Index is a general business niche community domain. It's a hub connecting additional niche community domains. There are dozens of specific vertical market sites that share resources. For further info about these additional platforms, please visit the Markets page.

You can start building authority by simply creating your free member profile on B2 Index and/or find the niche community network platform most appropriate for your type of business and begin with your profile there.
Take advantage of free or premium content areas to get more mentions and establish relevant content 'data relationships' to your brand identity 'entity'. Funneling authority content and people toward your primary web presence is what it's all about.
Extend efforts by using full-featured hosted website/blog/landing pages. Become a Network Partner and get rewarded for referrals.
Documentation and Support are available. And you can also hire someone for tasks and project management. 
Focus on what you're good at, we'll handle the rest.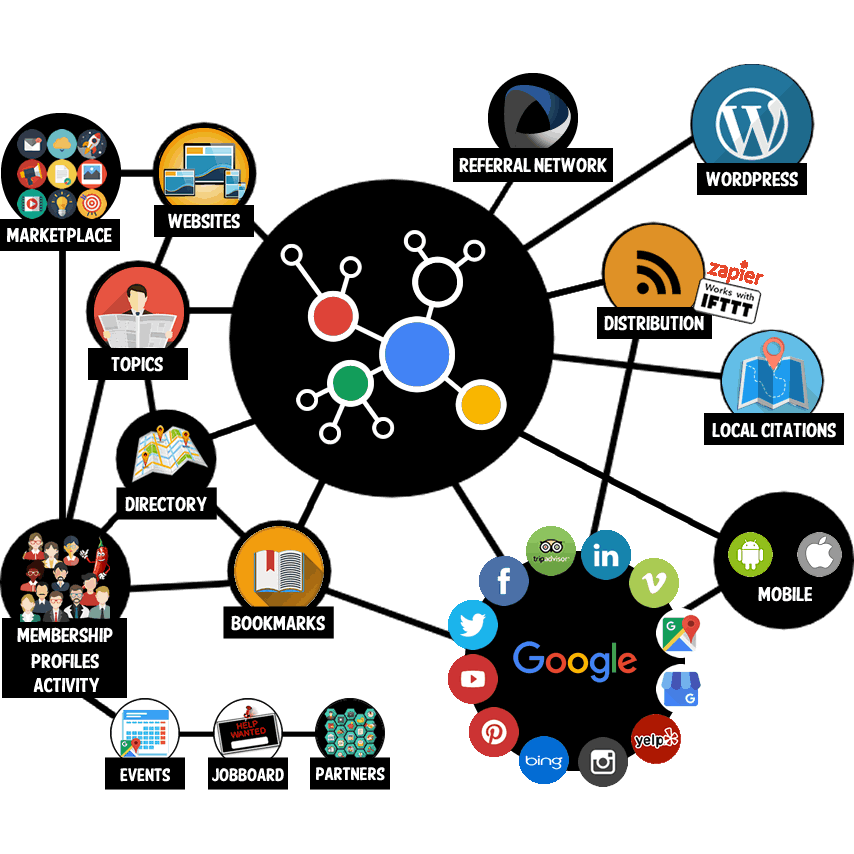 Who
For the General Public that discovers B2 Index in search results or by following links from various social media, blogs, or news sites, the network provides a great resource to find and navigate to the information they care about.
Small businesses and organizations can compete against larger competitors by using the same tools and strategies, but at a fraction of the cost. And even do better in 'local' marketing.
DIY marketers have the flexibility to take on small tasks and then to expand the scope and scale of their efforts as they see fit. Whether just starting out with online marketing or well-versed with the technology and looking to do something specific, quality tools are at hand.
Associations can help their members by simply recommending solutions or managing marketing projects.
Freelancers can help out with tasks.
Agencies can have confidence they are recommending best-practice approaches to branding and search optimization.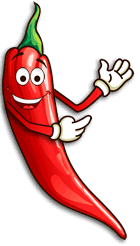 Let's say you're already relying on social media (Facebook, Twitter, Pinterest, etc) for your marketing. You can leverage that existing work to substantially improve conversions as people research you... and/or use it to establish your brand for search engine optimization attracting a whole different audience.
Or maybe you're a blogger, or already have a good website, but don't have the time for social media... syndication can automatically leverage existing work to more places. Either attract new customers or satisfy people doing research looking for trust factors.
If advertising is a source of new customers you can benefit from hosted landing pages that integrate lead generation / relationship marketing management.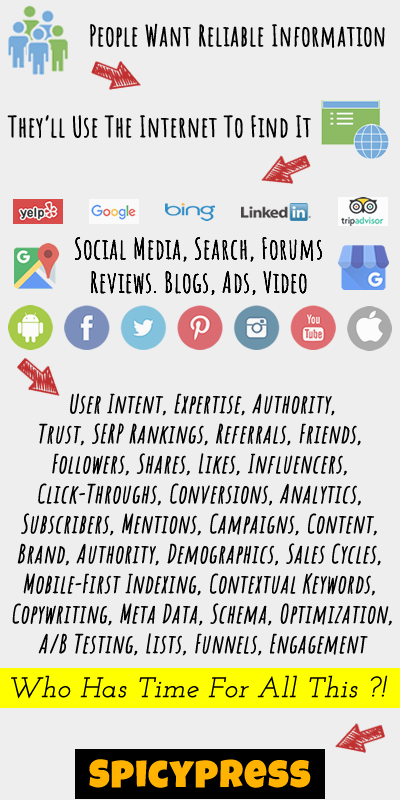 Consider the "Sales Cycle"... Exploration, Discovery, Research, Engagement, Commitment... Repeat
As your target customer, and the influencer audience, work through this process... improving the perception of your Expertise, Authority, and Trustworthiness greatly impacts your success.  
Brand SEO
What do people see when they're researching your brand or products? (keep in mind a small Mom & Pop still needs to think in terms of 'brand')
Fresh trending topics with data relationships connected to brand identity, location, and relevant content are used by search algorithms to calculate search results.
When you add user engagement, from interested people - increased authority soon follows.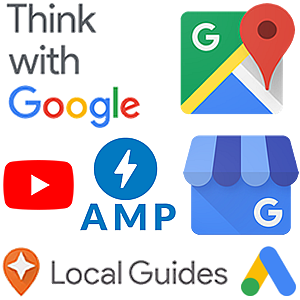 Think Authorship, not Anonymous.
Read more about Google friendly marketing.
We display feeds from Social Media; Reviews (Google, FB, TA, AirBnB, & Yelp); and other Websites/Web2.0.  This info, together with the brand/creator's profile, is connected to location citations, and E-A-T content. Original content is also syndicated out to similar social media and other sites. Member sites can also sync to Google Business Profile (formerly GMB Google My Business) maps and pages.

The more people and search engines know about the people behind offers, the more likely they are to accept and recommend them.
The Google Search Algorithm (RankBrain) considers content creators when calculating search results. Looking at analytics data, we know Google frequently crawls and indexes activity and profile info.
We encourage members to participate and make sure their profile is complete. On top of all other benefits, a generous referral rewards program definitely makes if worthwhile to be an active member.
Web Publishing Content Marketing Connecting Brand and Authority
Because people and search engines are looking for E-A-T - Expertise, Authority, and Trustworthiness - the B2 Index network is designed to showcase small businesses and organizations to help explain what they're about and what they offer.
It brings together social & web2.0 profiles & content and connects it to relevant, helpful additional information - and most importantly, verifiable brand identity.
Brand SEO is important for even the smallest of operators. A "one man show" should be thinking "brand".
B2 Index is part of SpicyPress.com Networks and adheres to a philosophy of open source best practices.

This is where people in the community can benefit from working together to get more results, reduce costs, and make everything easier. The B2 Index Web Publishing Community Network takes what people are already doing for marketing and makes it easier and more effective.
Current Updated Tools & Best Practice Strategies

Using primarily GPL licensed resources, the network aggregates content and profiles from social media and other websites to make it easier for people and search engines to understand what's available. The network also syndicates related content out to a variety of new and different audiences. Both search engines and interested people can find and understand more about Brands and their Offers.
Start By Creating Your Free Account
(please use email that you use for business, gmail recommended);
Add Profile & Cover Images;
Your Bio Description, Location;
Links to Your Social Media Profiles;
Contact Info (privacy options, phone, email).
Upgrade from Basic to Featured Member, then
Add Links to Web2.0 / Website;
Links to Reviews (Google, Facebook, Tripadvisor, Yelp, AirBnB);
Links to Google My Business;
Post Quick Content/Stories.
Featured Member access includes:
Event Listings;
Job Listings;
Service Discounts.
VIP Concierge Membership, invite only:
Done For You (DFY) pampering
Membership (become an insider)
Network Participation Begins with Memberships
Start By Creating Your Free Account
(please use email that you use for business, gmail recommended);
Add Profile & Cover Images;
Your Bio Description, Location;
Links to Your Social Media Profiles;
Contact Info (privacy options, phone, email).
Upgrade from Basic to Featured Member, then
Add Links to Web2.0 / Website;
Links to Reviews (Google, Facebook, Tripadvisor, Yelp, AirBnB);
Links to Google My Business;
Post Quick Content/Stories.
Featured Member access includes:
VIP Concierge Membership, invite only:
Done For You (DFY) pampering
Directory Listings (get found)
Dynamic Citations are Much More than an Online Business Card
Members Can Access Upgrade to Listing Account
Login then Visit & Create a Listing Account on the Directory
There are different Listing Levels and Features
Basic Listing Level Includes;
Google My Business Links;
Post Quick Content/Stories
Featured Member access includes:
VIP Concierge Membership, invite only:
Done For You (DFY) pampering
Websites, Blogs, Landing Pages, & Online Shops (do it all)
Members Can Rent Hosted & Managed Websites.
Non-Proprietary: It's Your Content
There are Different Levels and Features
Basic Sites Includes;
Pre-made starter templates and common pages;
Optimized for Mobile Search. Speed, and SEO
Built-in Relevancy and Authority
Wide selection of premium themes, page builders, and plugins from top developers at no additional cost to use on site.
Authorship (boost your E-A-T)
Valuable Original Content Associated with Profile and Network
Members Can Upgrade to Author Status
Member Submitted Content is a Great Way to Prove Expertise, Authority, and Trustworthiness
Author Status is For Members That Don't Want a Fulltime Blog. It Includes:
Full Featured WordPress Content Editor;
Shared Feed Syndication & Promotion;
Co-Citation & Co-Occurance Benefits.
Flexible Pricing Plans
Four (4) Posts per Month Subscription;
Twelve (12) Posts per Month Subscription;
B2 Index is a SpicyPress Web Publishing project and part of a much larger network of sites that focus on various vertical market community niches.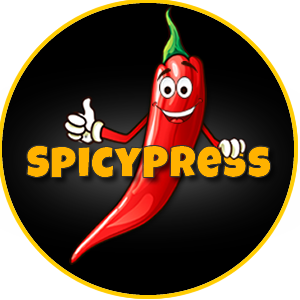 Spicypress is more of an idea than a thing. The concept is deployed on many 'platform' websites for different vertical markets. It's a collection of premium hosted tools that work together to attract and engage with both potential and existing customers while building authority and trust.
SpicyPress uses the Wordpress blogging and CMS (content management) platform together with top-name Theme Frameworks, Plugins and Page Builders under GPL licensing.
Per GPL licensing agreements, premium support from the original theme/plugin developers is not included in Spicypress plans. 

Because it's Wordpress based, most support people need to make things work comes from the WP Community. Knowledgebase/Documentation and support ticketing system help with platform and business issues.
Spicypress LLC is the company that owns and manages this website. We're here to provide small businesses and organizations with the same tools used by large corporations in their web development and online marketing.  At a fraction of the cost. Working together, we can do a lot more for a lot less.
More info is available here:  What is Spicypress 
Keep in Contact with Customers & Partners

Provide Useful Product & Brand Information

Understand What People Care About

Maximize Customer Lifetime Value

Display Meaningful Trust Factors

Distribute Your Messages Widely
Get Found and Convert Customers

Use Data to Increase Credibility and Relevancy

Generate Mentions Seen In Search Results
Affordable, Effective, and Efficient

Create New Content & Use It On Multiple Places

Leverage Existing Content and Get More Out of It

Automate and Outsource

Establish Trust & Authority

Use Multiple Channels Quickly & Easily
Crowdsource and Cooperate

Manage Behavior Flow to Order

Partners & Referral Rewards

Disclaimer: SpicyPress and B2 Index isn't magic. You can't just click a button and all your troubles are solved. It is a collection of dozens of hosted tools that work with your social media, websites, and other accounts including Google and Bing.
Support and documentation is provided, however there isn't really a step-by-step explanation; it all depends upon what work you've already done, your goals, and skillset.
Building authority starts by creating a free membership profile then use tools & resources that fit your business model.